Making a Statement in Your Foyer
In most homes, the foyer is the room that sets the tone of the entire house. The foyer may not be a space that you spend a lot of time, but it is the first thing that anyone sees when they walk in the front door. Because of this, it is important that your foyer is attractive, appealing and most of all makes a statement. Here are five ways that you can make a statement in your foyer.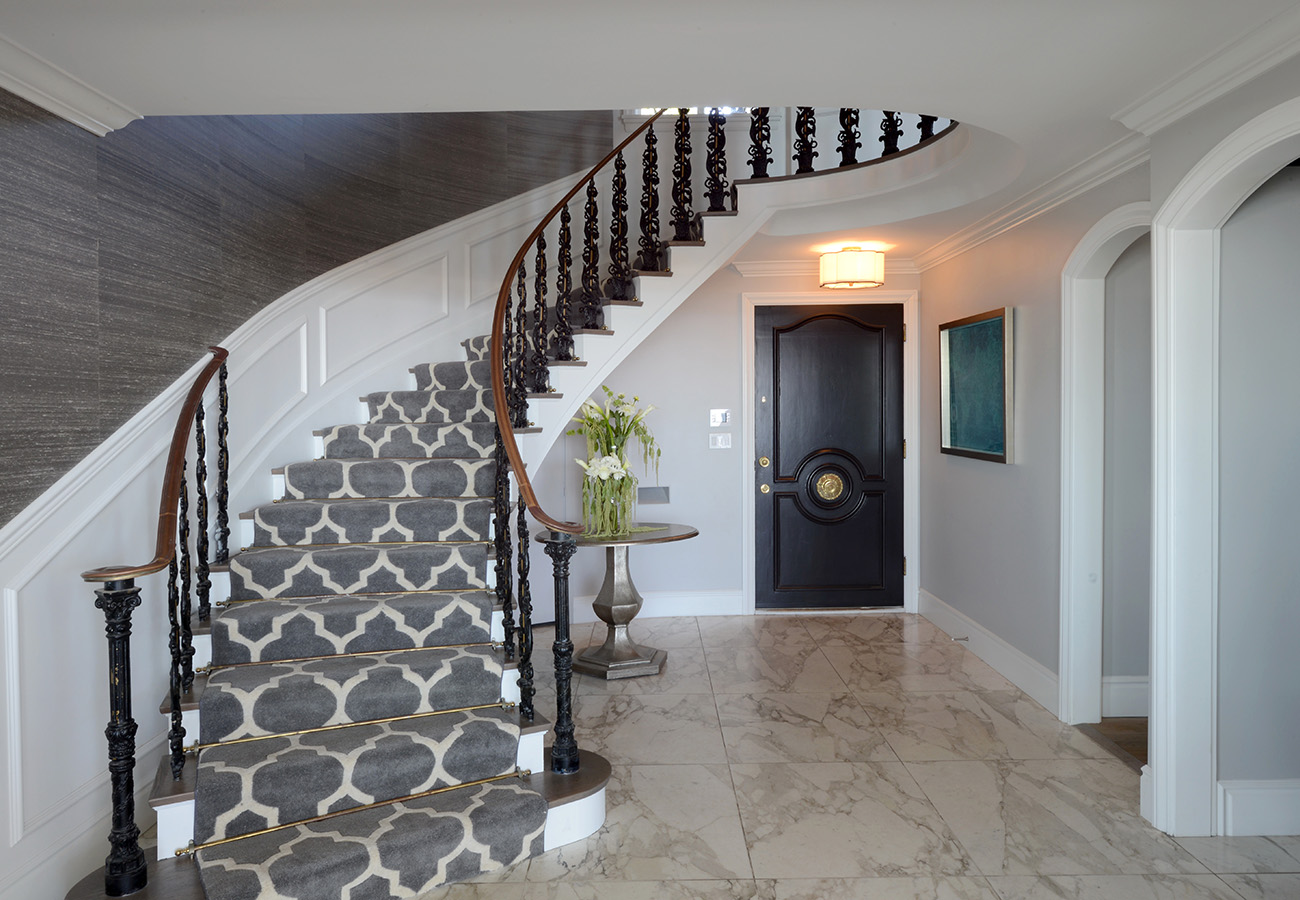 Patterns – While you may not think of anything other than a simple color for your foyer walls, patterns can be a stunning way to add visual interest and appeal without too much effort. Today's wallpapers are nothing like they were even a decade ago—they can help you achieve a high-end look. Whether you want modern or classic, there is a paper that can work in your foyer.
Go Light – If you have windows in the foyer, open them up and toss the curtains. Letting in light can be a great statement that is easy to pull off. If you're worried about people seeing in after dark, consider electric shades that you can easily lift to let in the sunlight, but close when it's time to hide away at nighttime.
Focus on the Stairs – If you have a two-story foyer, chances are the staircase is the first thing anyone sees when they enter the home. Upgrade your staircase with iron or high-end wood banisters and perhaps choose a pattern for the stair ledges. A staircase can be simple or sophisticated, depending on how you dress it.
Remember the Floors – The foyer floors often get overlooked as you design the walls and other elements. Do not let this happen. Carefully choose your flooring and rugs so that the floors are as beautiful as they are functional. This adds a third dimension to your room's appearance.
Keep it Simple – Finally, don't clutter your foyer with too many furniture pieces or random items. The foyer should be an open and inviting space. If you need to have a rack or cabinet, install it, but don't allow too many pieces to detract from the room itself. An open, airy foyer is much more appealing and will allow you to see what is or is not missing regarding décor.
When it comes time to renovate your foyer, don't try to do it alone. If you are in the San Diego area, reach out to the team at Lars Remodeling. We are always here to help you with any renovation project. Give us a call today!