Natural Stone vs. Synthetic Stone in Your Home
Your home reflects your personal style as well as the culture and environment where you live, for the most part. If you didn't design the house yourself, there very well may be certain aspects that you knew you wanted to change once you bought the property.
Many people come to live in San Diego because of the area's abundant natural beauty. One way to bring a sense of the great outdoors into your home is by including stone features. You can use stone for a fireplace, kitchen counters, flooring, pathways to your swimming pool or simply as decorative features inside or in the backyard.
The question is, do you want to go with natural stone or synthetic stone?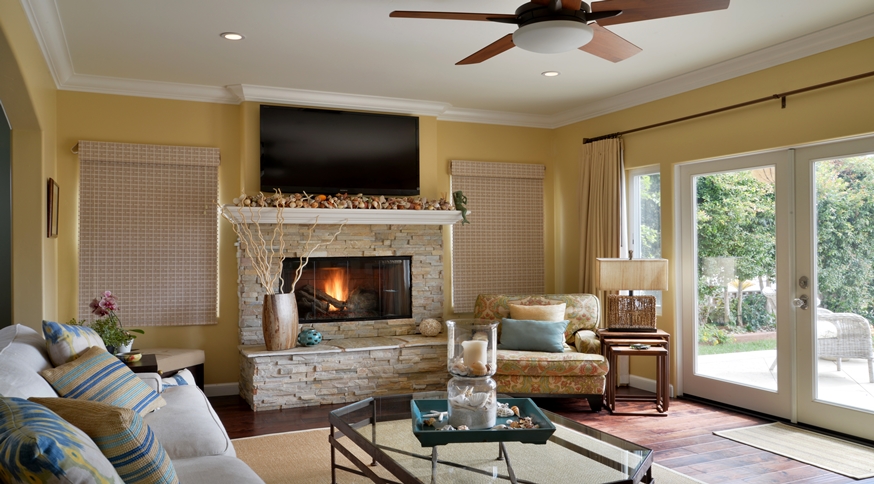 Natural Stone
The most obvious benefit of using natural stone in your home instead of an artificial stone is that you are bringing a real piece of nature into the house. Using stones in their raw beauty can bring you peace of mind and a sense of comfort that people tend to experience when communing with nature. If you love rock climbing, hiking or simply gazing on beautiful rock formations, a natural approach may be your best option.
However, there are some drawbacks to using natural stone. Real stones weigh much more than synthetic stones, so you have to take into consideration the extra manpower involved in transporting them to your place and them incorporating them into the home.
Your designers may advise you about the need to reinforce the area first, if the stones are large and hefty.
Natural stones look beautiful as they are but you have to take what's available. If you have a very specific look in mind, synthetic stones are more adaptable and may be the better approach for your home.
Synthetic Stone
Synthetic stone is a great option when you have a specific look in mind that may not be found so easily in nature (you might have to import the stone from quite a distance to get exactly what you're looking for).
Manufactured or synthetic stone will be much lighter than the real thing, which makes it easier for designers and installers to work with. It is also more malleable, so you can customize the synthetic stone to look just right, such as installing a stone-covered wall with colors that complement and enhance the look of your existing living room decor.
You can also expect to pay less for synthetic stone, since you eliminate the effort of cutting and pulling them out of the earth and then transporting them all the way to San Diego from their original location.
Being able to customize stone elements so they fit exactly into your home's decor is appealing to many homeowners, especially when they have a very specific idea of the kind of stone look they want to achieve.
Remodeling your home and adding new features is an excellent way to put your own mark on the abode and make it reflect the sensibilities of you and your family. It will also boost the value of your home when it comes time to put it on the market.
If you've been considering bringing a bit of nature into your home in the form of stones, you may be on the fence still about whether to go with natural stones or synthetic stones. At Lars Remodeling, our professionally trained designers have experience in using both natural and synthetic pieces of stone to improve the look and feel of many San Diego area homes. For a consultation on how to best use stones in your home or to make an appointment with our team, please contact Lars Remodeling today.