Redesigning Your Home for the Best View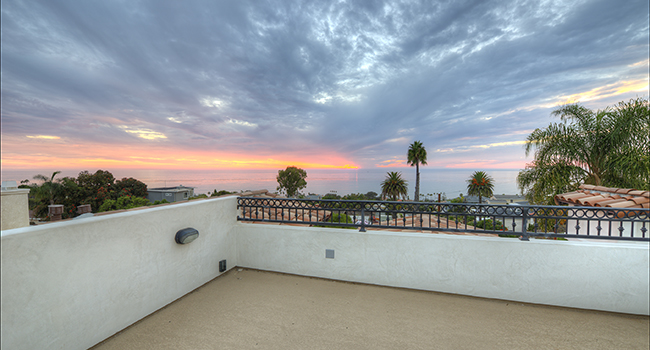 If San Diego is known for one thing, it is the gorgeous beaches that surround the area. The cityscape itself is also a sight to behold. If you are lucky enough to live near the beach or within view of the city, you probably want to take advantage of those beautiful views—but how? Consider these five tips for redesigning your home for the best possible view!
Don't Forget the Patio – A patio, garden or another outdoor living space is a must when you have a great view. You will love to entertain, and friends and family will enjoy an evening with your lovely view in place. In fact, starting with your outdoor space can be a good way to make your whole house feel bigger—even if you do not add an inch of indoor space.
Make the View, the Star – Obviously, nice-sized windows are a must when you are redesigning for a view. However, even if you have big, bold windows, it is easy for them to get lost if you have other "star" pieces too. While you do not have to keep decorations sparse, you do not want bright designs and bold prints to detract from your view.
Bring in the Light – Think about how the light moves through the room during the day, and take advantage of it. One of the best things about a great view is the fact that you will often have your curtains open and can utilize this natural light. Set your seating up to where you will get the most use from this light—and where it will not be a burden to those trying to read or watch television.
Frame the View – When you have a truly magnificent view, make the window more than just a window by "framing" the view. This could be as simple as placing a couple of chairs on either side of the opening or using curtains—whatever it is you want to draw attention to the window when people walk in the room.
Don't be Afraid to Go Big – A home with a view is a worthy investment. This is one thing that is worth investing a bit to help it look its best. If you think it is time to invest and create an open concept—do it! Chances are you will get your money back (and then some) when it is time to sell. The view will sell itself if the rest of the house is updated and ready to go!
As you can see, there is a lot to consider when you are renovating a home with a view. Every house is a little different, so make sure you spend some time chatting with an expert about the possibilities for your home. If you are in the San Diego area, call or contact the experts at Lars Remodeling. We have helped many homeowners to get the most from their homes and take advantage of their beautiful views in and around the city and along the coast.