Finding the Right Remodeling Contractor Near You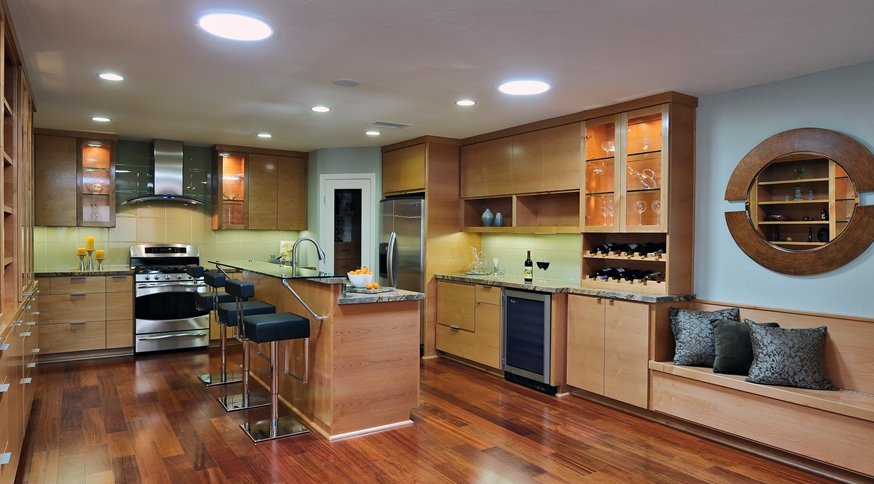 Remodeling contractors near me – How to choose the best home remodel company
Planning a home remodel is an exciting adventure. It's not uncommon for people to have been planning their new home for many years before finally being ready to move forward with their home renovation. Whether this is a long planned dream or a newly planned change to your home it's important to choose the best home remodeling company for your needs. We've all heard the home remodeling disaster stories where expenses soar and timelines overrun by months but with a little research you can find a reliable contractor who'll make your home remodel simple and stress free!
How to choose the best home remodel company—go local! "Remodeling contractors near me"
There are many home remodeling contractors who could give you a good remodel, but for a great remodel you should start by searching for "remodeling contractors near me". A local remodeling contractor has knowledge of the area that other contractors don't. This is important for many reasons and brings benefits to every part of the design-build from concept to completion.
Design benefits
We all know how beautiful the San Diego landscape is because we live here; we also know just how unique it is. That's why it's important that your home design doesn't just fit into the area but helps add to that special San Diego feel. Our remodel designers have years of experience creating homes that are designed to help preserve and add to the natural beauty of the area. You'll also be able to meet in person with your designers and architects so they can get to know you and you can discuss your likes, dislikes, wants, and needs. This helps ensure that you get the remodel plans you've always dreamed of!
Build benefits
The benefits of choosing a local contractor don't just stop at the design phase; in fact the build benefits alone would be a reason to start your search with "remodeling company in my area." Building or remodeling a home is a complicated process. It requires many permits and extensive logistical planning. Choosing a remodeling company who have experience working in your area and understand how to get things completed quickly and efficiently can make your remodel significantly easier and far more cost-effective. If you're planning to research online these phrases can help you get started:
Narrowing down your options
Customer reviews are a great guide
A remodel isn't just about the finished product; it's about the remodeling experience as a whole.  The remodel process shouldn't be stressful and problematic; it should be an enjoyable adventure that's bringing you your dream home. Look for customer reviews that not only discuss the build quality but also mention the customer's experience as a whole. You want to choose a remodeling contractor that's communicative, trustworthy, and reliable.
Experience is everything
Look at a remodeling contractors website closely, do they have experience working on projects like yours? Don't be afraid to call the contractor to ask questions about their past experience and recently completed homes. You can also take advantage of free remodel consultations with a business to dig deeper into their ongoing projects and building experience. A good contractor will be happy to discuss their local remodeling jobs, after all a great contractor should be proud of their work and confident in their reputation!
Price is a poor guide
Basing your decision on finding the cheapest price point is one of the biggest mistakes home remodelers make. The cheapest bidder will rarely provide the highest quality workmanship or an enjoyable experience. In fact, the best way to price a remodel is to set your budget first and then plan your remodel based on the available funds. Choosing a remodeling contractor who offers both design and build services often helps you get the most out of your budget as the process is much simpler and faster.
Ask Lars Remodeling & Design about your remodel options
For a free design and remodel consultation call Lars Remodeling & Design today. We're a San Diego based design-build company with many years of experience building homes in San Diego County. We're here to help with all of your remodel needs!