Solana Beach Kitchen Remodeling Project Progress
The Lars Remodeling & Design team is currently working on a complete kitchen remodel in a Solana Beach home. We've just finished staining and are ready for countertops, appliances and finishings. Notice the flooring; it is actually tile! There are a lot of really neat new products available these days – the only limit is your imagination!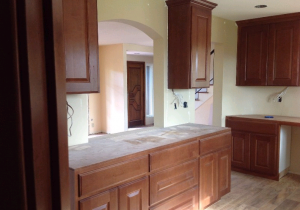 Check back as we'll update this post as we complete this wonderful custom kitchen remodel.
UPDATE:
This project is now complete! Alder cabinetry, Granite countertops and backsplash, a raised and radiused bar top with stools complete this space for a family of four. Way to go TEAM!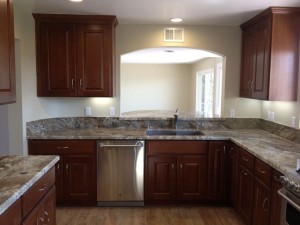 Are you ready to turn your old kitchen into the kitchen of your dreams? Contact the Lars Remodeling & Design team for a free consultation.