The Top Kitchen Remodeling Tips for a Stellar Kitchen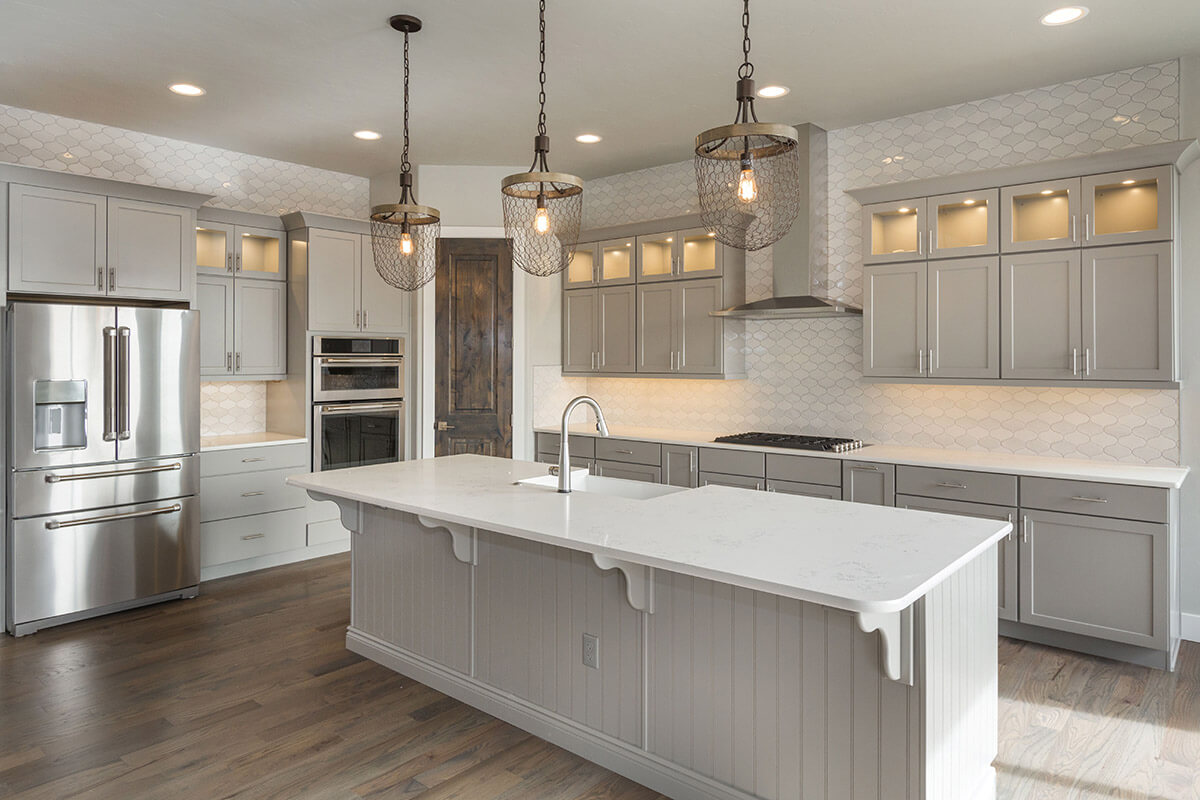 Americans take on millions of home remodel projects every year. Of those, kitchen remodels come in second, falling just behind bathroom remodels.
Whether it's because our kitchens see so much use or because new popular kitchen styles are coming out every year, we love to redo the heart of our homes.
If you're thinking about redoing your kitchen this year, keep reading. We're breaking down a few kitchen remodeling tips you need to know to ensure that your project is a success.
Set a Budget Before You Get Started
Like a home remodeling project, redoing your kitchen can quickly become a significant undertaking.
The average San Diego resident spends between $57,000 and $110,000 on their kitchen remodel.
If you don't have plans to completely overhaul the hearth of your home, you might think that your project will be cheap. But it's very important to set a budget right from the start.
Setting a budget and planning how much you want to spend on each part of your remodel can help you avoid blowing too much money at the start of a project.
Little projects within your kitchen may add up quicker than you think. Things like flooring, countertops, and appliances vary widely in price depending on the quality and look that you're going for.
To keep a fun kitchen remodel from turning into a financial nightmare, your budget should be the first thing you consider before starting your project.
Speak To A Designer About Floor Plans
When you're thinking about remodeling your kitchen, it can be tempting to fill it up with a beautiful oversized island, an adorable breakfast nook, and other modern kitchen furniture trends.
Each of these design ideas can be a great addition to your kitchen. However, they only make sense if you can add them without sacrificing functional space.
Design your kitchen remodel with room to move around. You might think that certain features will make your kitchen more usable. But if they leave you fighting to even fit into your kitchen, it won't be long before you resent those changes.
Whenever you're making changes to your kitchen, keep your walkways open.
Make Functionality a Priority
Too many homeowners remodel their kitchen based solely on what they think looks good. When you are designing your kitchen be sure to prioritize functionality with the aesthetics. You can design a kitchen that is not only aesthetically pleasing but that also better suits your needs.
For instance, if you like to bake, you'll want your mixer to be close to your oven with additional counter space for prepping delicious treats. Then, you'll want a cabinet within arm's reach from which you can store baking supplies.
It may not seem like a big deal. But little changes, like keeping cereal bowls close to your cereal, coffee mugs by the coffee maker, and your flatware close to your dishwasher for easy unloading, can help streamline your life, saving you time and hassle and helping to make your kitchen work better for you.
Your Kitchen's Architecture
Before you begin your kitchen remodel, sit down with a design consultant to understand what is possible for your kitchen. If you plan to gut your kitchen and potentially even tear down walls, a remodeling consultant can help you plan the architecture and design.
For instance, if your kitchen is fully enclosed by walls it's possible an open floor plan can be achieved. Speak to a designer to see what your options are and how your remodeling ideas can be incorporated.
Invest in the Details
The big elements of a kitchen remodeling design are important.
From the color of your cabinets to the type of flooring or countertops you choose, these will be the first things that guests will notice.
But what brings an ordinary kitchen to the next level are the little details.
The type of hardware you use on your cabinet doors. The way your backsplash ties in the rest of your kitchen's colors. The interesting lamp or wall-mounted pot holder you choose.
These small design decisions can help make your kitchen design interesting. They can also give you a space that you'll be proud to show off.
But what if you aren't confident in your own design chops? An interior designer will be able to help you design your perfect kitchen, down to the last detail.
Get The Right Design-Build Remodeler
DIY kitchen remodels, or any kind of home remodel for that matter, seem to be all the rage right now.
But unlike painting a bedroom or putting down new flooring in your entryway, remodeling a kitchen is a huge undertaking.
Many projects within your kitchen require some expertise. They can also be very time-consuming.
Your entire kitchen remodel has to happen in layers. Cabinets need to be hung before appliances can go in. Your floors may need to be installed before the cabinets can even be added. And if you don't know what you're doing, trying to DIY having a cabinet, installing a stove, or putting up a tile backsplash can leave you with a messy end result.
If you aren't confident in your home remodeling skills, it's best to leave most or all of the work to a professional.
Nailing Your Kitchen Remodeling
Do proper research on the best design-build firms and nail your kitchen remodeling project. Looking for more help ensuring that your remodel goes well? Check out our workshops for even more tips, tricks, and strategies.