Transfrom Your Master Bath Into A Spa Oasis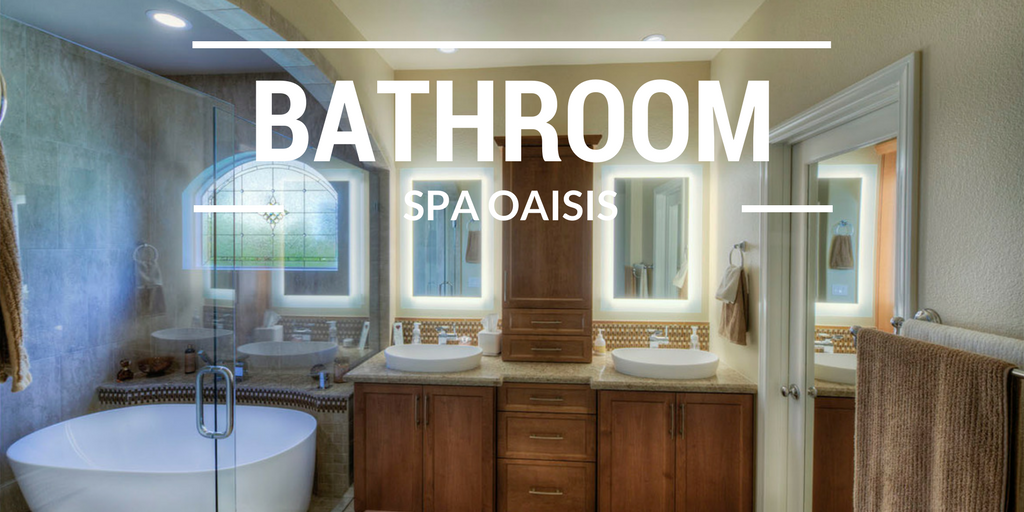 A spa retreat is the ultimate relaxation experience, providing a calming and restorative environment to help soak away life's stresses. Wouldn't it be nice to experience the luxury of a spa every day? A bathroom remodel can let you do just that by bringing the essential elements of the spa into your home. Let's take a look at how you can turn your master bathroom into your personal spa oasis with a bathroom remodel.
Making the Most Out of Your Master Bath Space
Spas boast an open and airy feel with oversized bathtubs and luxury finishes, which can be a challenge to recreate if your master bathroom is on the smaller side. However, professional bathroom designers can help you maximize your bathroom's space to help you get the bathroom remodel you've dreamed of. You may also want to consider whether you have underutilized space that can be sacrificed to make the master bathroom bigger, giving you more room in your master suite to truly embrace the spa feel.
Picking the Perfect Bathtub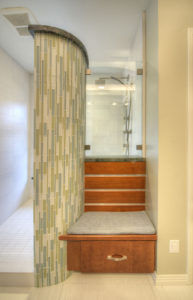 There's nothing better at helping to ease away your aches and pains than the perfect tub. When trying to recreate a spa experience, bigger really is better when it comes to choosing a new bath. You'll also want to think about additional tub features like hydrotherapy bubbles or whirlpool jets. Choosing a new bathtub for your bathroom remodel might just be the most difficult decision you have to make during the entire remodel process!
Adding Luxury to Your Shower
Natural lighting can really help to make your bathroom feel larger and more oasis-like. Make the most out of the lighting in your master bathroom by choosing an all glass shower enclosure, which will also offer the added benefit of making the room feel bigger. For a truly luxurious shower experience and spa feel, it's essential to install a shower with a rainfall head. You can also up the luxury factor and relaxation benefits by adding additional wall-mounted shower jets and in some cases a full sound system to add nature sounds (or whatever makes you most relaxed) to your shower time!
The Perfect Mood Lighting
In addition to natural light you'll also want to focus on picking relaxing lighting. This may be as simple as making existing lighting dimmable but for most people who complete a bathroom remodel this will likely mean choosing new lighting fixtures to match the style of their new spa oasis! For the ultimate in relaxation, pick fixtures that offer soft light to help create the soothing spa atmosphere.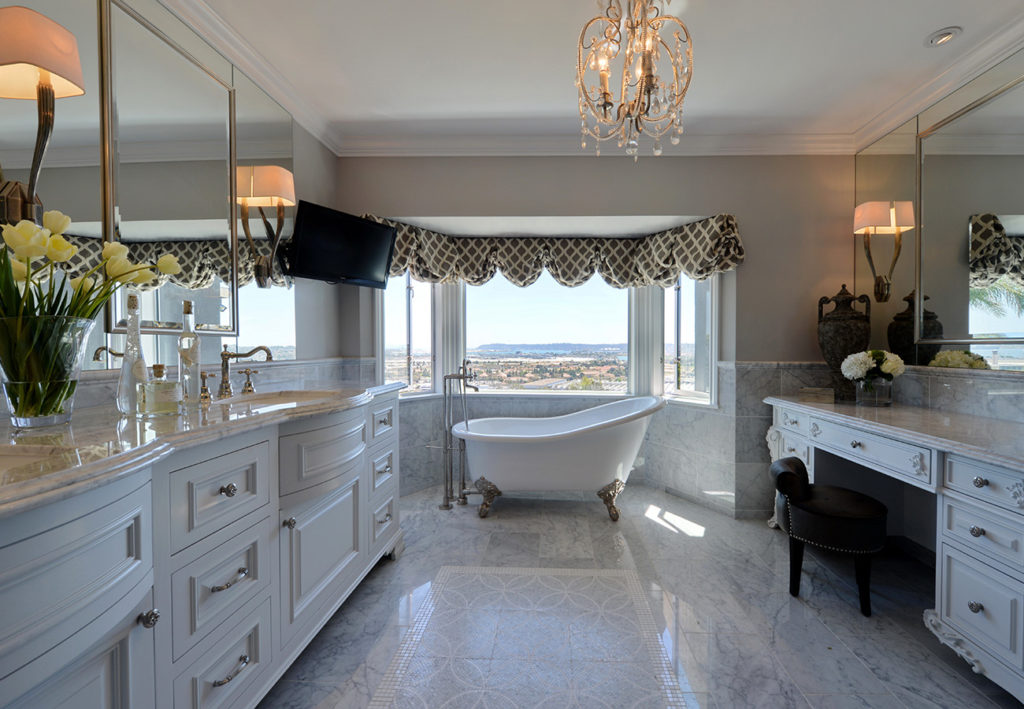 Choose Natural Finishes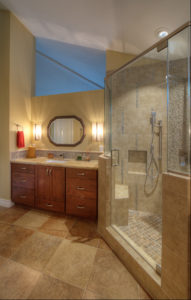 From floor tiles to wall color, when planning your bathroom remodel use nature as your inspiration to create the ultimate spa oasis! The right flooring can turn a basic bathroom into a luxury retreat. Pick natural materials such as stone or wood finishes to add a soothing finish to your floor, and don't forget the under floor heating for an added touch of luxury. When choosing wall colors aim for a light, natural color to bring in the airy feel of a spa and to help boost the natural lighting in the room.
Spas are all about luxury and creating a relaxing atmosphere to help you unwind after a stressful day. Investing in a bathroom remodel to turn your master bathroom into a spa oasis isn't just an investment in your home; it's an investment in your wellbeing! Our team of bathroom designers are ready to help you bring your bathroom remodel dreams to life. For a free consultation call Lars Remodeling & Design today!