What is Design Build Remodeling and Why is it Important?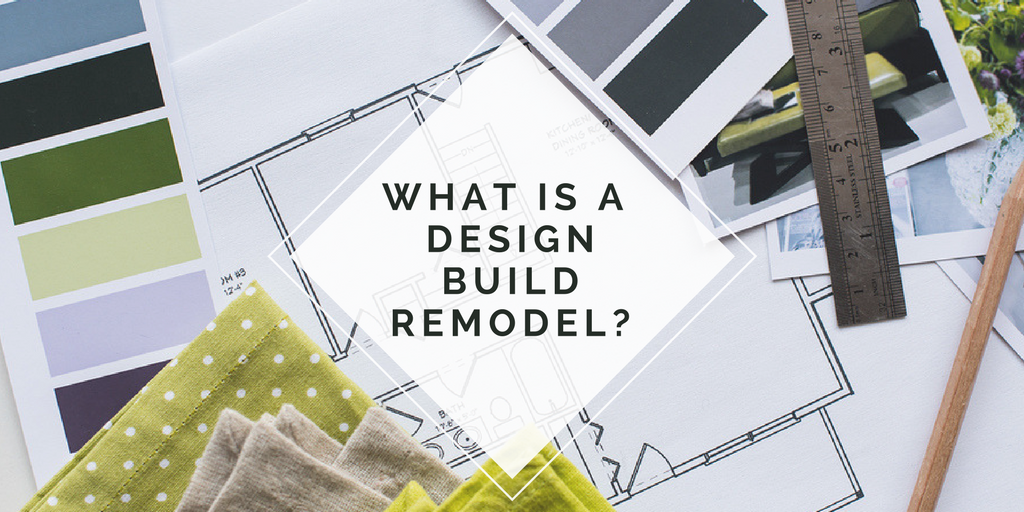 If you're planning to have your dream home built you may be getting a little confused by all of the terminology used to describe the designing and building process—especially when it comes to initial planning phase. Knowing whether you should be looking for an architect, designer, construction company, or a design-build firm is one of the first dilemmas many people face. Perhaps the least well known among those terms is design-build, but it's also the one that you should pay most attention to. Design-build is a phrase used to describe the method of a single company planning and constructing a new home from concept to completion. But design-build is more than just a process, it's the phrase used to describe a construction company that embraces the concept of building homes by managing the process from it's idea phase through to finished home. So why is it important to look for company that offers design-build services? Using a design-build approach to construction provides numerous benefits not offered by other designing and building processes. To really understand the advantages of a design-build remodel it's important to understand how it's different from other construction methods.
The traditional design and construction approach
If you've ever had your own home designed and built before there's a good chance that you started the process by working with an architect. The architect's role is to design your dream home that includes all of your dream features. Once you have architect's plans for the house you'll then have construction companies submit bids to complete the project. In an ideal world the bids will be within your budget, but what frequently happens is that the architect's plans for your perfect home actually require you to spend much more on the construction process than your budget allows. At this point you'll be left with only a few options; undertaking a redesign process, scrapping the plans, or finding a way to increase your budget. Once you have an affordable construction quote you'll be able to move forward with the building process.
The design-build approach to home remodels
To begin your design-build project you'll choose one company to compete the entire process. Once you've chosen your design-build remodel company you'll meet with their team to discuss your home needs and budget. The design-build company will create home plans that take into account your needs, wants, and budget to produce home plans that are affordable and desirable. To ensure plans meet your needs and your wants the architects work with the designers and the construction team to produce the plans. Once plans are approved the design-build firm will manage all aspects of the construction process, liaising with the client and suppliers to make the process quick and stress-free. The design-build company's job is complete when the client signs off on the property.
The benefits of choosing a design-build remodel
Now that we've outlined the basic processes of traditional and design-build projects let's take a look at the benefits a design-build process brings to a home building project:
Design-build offers tight control on costs
As we mentioned above, a design-build firm has the advantage of in-house expertise that gives them access to precise building that enable the architect to create house plans that can be built within a client's budget. This means that the initial plans will be designed to fit a budget instead of the builders trying to cut costs or going over budget during construction. As the construction company manages all craftsmen on site they can also closely monitor actual construction costs.
It's a one-stop approach
A huge advantage of working with a design-build construction business is that you'll be dealing with one company throughout the process. Their experts will be used to working together and will understand how to turn building plans produced by their colleague into your dream home. You also won't need to worry about finding reliable contractors for different steps of the process, saving you a lot of stress!
The simplified design-build process saves time
Not only do you save time not having to wait for contractors to submit bids to build your home, you'll also save time throughout the build process. One of the best benefits of a design-build firm is that they'll manage the scheduling of the entire build. One business managing their own team of contractors is much easier than a client trying fit contractor availability slots into a busy construction schedule. Your build will go through an established process meaning there will be less downtime resulting in a quicker build.
Improved communication improves the finished product
Many of the most stressful parts of a home remodel can run smoothly with good communication. Design-build firms reduce the chance for miscommunication as you're working with just one group of craftsmen instead of many. The communication within the design-build company also ensures that you get the finished home envisioned by the architect and designer as they'll be in close communication with the build team throughout the process.
Increased flexibility
Choosing a design-build remodel can give you increased flexibility. With the designers working as part of the team it's much easier to request design changes during the process. You don't need to worry about contacting architects or working around their schedules, your design-build team can handle all necessary changes.
The importance of using a design-build team
Put simply, a design-build remodel is an important factor in ensuring that you get the house you want at a price you can afford. But the importance of design-build goes much deeper than that; design-build can be the difference between an enjoyable, stress-free build and a remodeling nightmare. The design-build process simplifies and improves the entire construction process. It reduces the chance of miscommunication that leads to mistakes and increased stress. Most importantly it makes it easier for you to get the house you've dreamed of.
Choose Lars Remodeling & Design for your design-build remodel
Lars Remodeling & Design have over 25 years of experience completing design-build remodels in the San Diego area. Our team consists of talented designers and skilled craftsmen who are here to help bring your home remodel plans to life. For more information on our services visit our design-build page. You can also call or email our team today for a free design-build consultation! We're here to help!