Top 4 Kitchen Remodel Ideas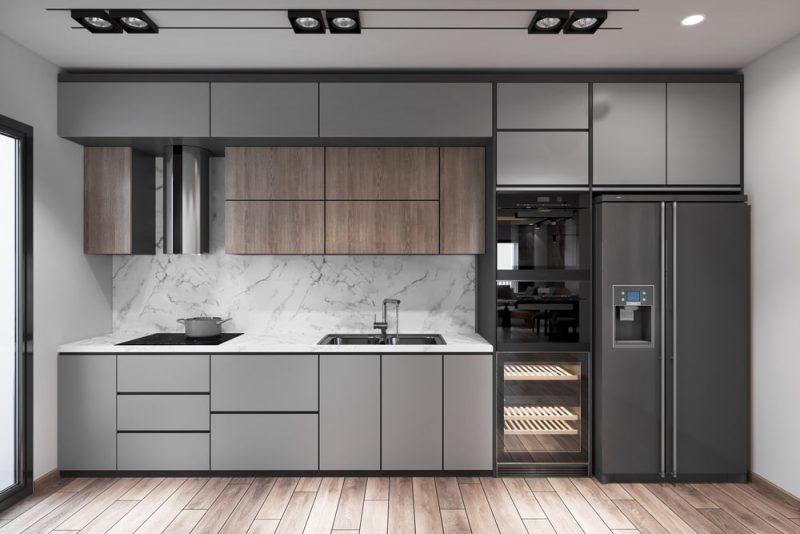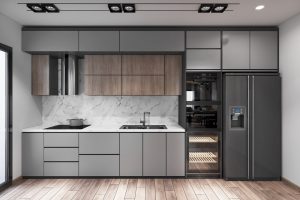 When it comes to essential parts of any household, a well-maintained and functional kitchen plays an exceptionally important role. However, an average makeover can be fairly expensive. Professionals will be able to give you a rough estimate, especially if you are planning an elaborate kitchen remodeling or renovation. However, you might wonder if there is a safe way to cut some of the costs?
If you still haven't found reliable experts in Encinitas or the vicinity that can carry out a variety of kitchen remodels, read on to learn some tricks on how to change the look of your kitchen without having to spend a fortune.
How do you redo a kitchen on a budget?
There are 4 cost-efficient ways to make your kitchen pop and not cost you tens of thousands of dollars:
1. Change the cabinet doors and fronts
Your cabinets appear old and dingy, but they still serve their main purpose. If this is the case, you can simply purchase new cabinet doors. If chosen wisely, you can upgrade the look of your cabinets from shabby to modern and chic, for a considerably low price. If you wish to further cut the costs, go DIY: remove some of the fronts to turn cabinets into shelves, repaint the cabinets or add trim or molding. 
Otherwise, if you choose to go for completely new cabinets, it can be quite costly. Usually, cabinet replacement takes approximately 30% of overall makeover expenses. 
2. Include recessed lighting

Recessed lighting appears to be an evergreen trend in residential remodeling. There are many advantages for considering this option for your kitchen. These lights aren't very expensive to install and can give your kitchen a well-illuminated, warm appeal. 
To be on the safe side and avoid damaging your ceiling, make an appointment with an electrician to install your lighting.  
3. Paint tiles and the floor
If you can't afford to replace hardwood flooring or to change the tiles on the wall, try out the following: 
Paint over the tiles using specialized paint and the stencil technique, which will give the whole kitchen a brand new vibe. 

Use a complementary paint pattern for the floor and cover the finishing with enamel, to make the results durable.
Painting an average kitchen floor or wall surface will cost you just a small portion of professional replacement. 
4. New backsplash & countertop
You wish to keep the general outline of the kitchen, but give it a fresh new look? Another way is to choose a new countertop, paint the cabinets, or put up an interesting wallpaper. This can turn a boring kitchen into a place to enjoy with family and friends, without spending much of your resources. When combined wisely with one of the above tricks, the results could look like a very full-scale redo, but you have saved a lot of money. 
Where in Encinitas and the vicinity can I find a company that offers high-quality kitchen remodels?
If you don't know how to redo your kitchen in proper order or and want to reach out to a local team of professionals that can help you avoid some common remodeling mistakes and increase the value of your kitchen, you need look no further.  
When you return from your surfing session in Cardiff-by-the-Sea, you can enjoy preparing a meal in your brand new kitchen. Lars Remodeling & Design, leaders in the industry in the San Diego area, has a team of experts with over 30 years of experience under their belt. After you approve the plan carefully made by our designer team, our dependable construction crew will carry out the project promptly and precisely. 
Call us today to schedule an appointment and give your kitchen a timeless new look.