The Best Spring Cleaning Tips You Need to Know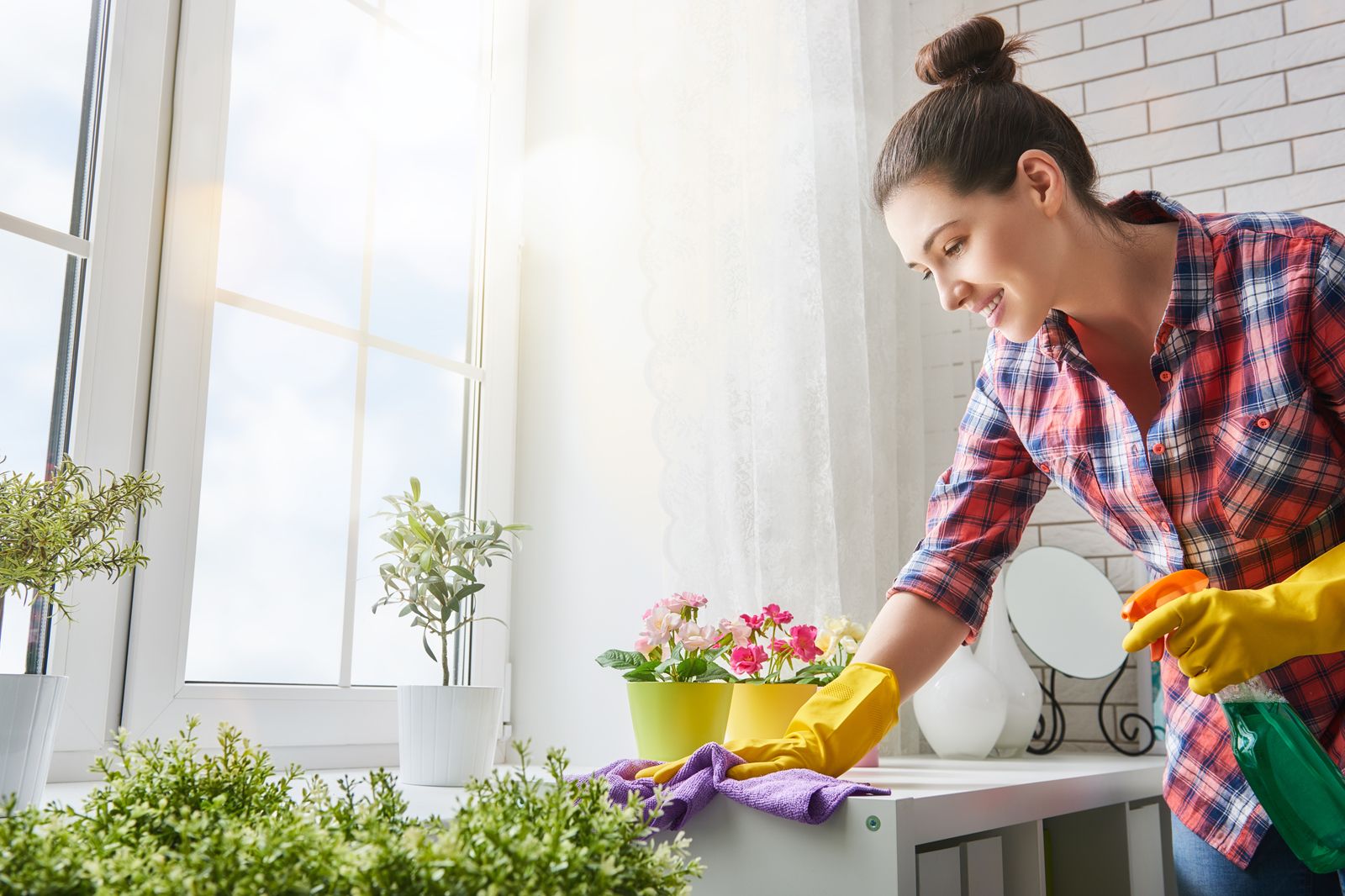 The start of Spring not only marks the beginning of a new season, but it's also an opportunity to refresh your home with a deep clean. There are many benefits to giving the inside of your home a deep clean as we're approaching Spring:
Your home feels fresh, clean, and organized.
It's easier to find the things you need and actually want.
Home health improves once the dust and grime are gone.
Surfaces and appliances last longer if they are deep cleaned consistently.
A clean and organized home can help you feel more focused
Kitchen Tips
Deep cleaning your kitchen is essential to maintaining a healthy environment for preparing food:
Clean Appliances – Wipe down the outside of all appliances, then clean the inside of things like your oven and microwave. The refrigerator and freezer also need attention inside and out. Don't forget about your small appliances, too.
Clear the Cabinets – Take everything out of your kitchen cabinets, so you can wipe down the insides and shelves, removing dust and any other debris. While everything is out, decide if there is any kitchen equipment or food you can get rid of.
Scrub the Floors – Your kitchen floors are often some of the dirtiest in the whole home because of the constant use. Basic mopping may not get them fully clean. It's worth the extra effort to scrub the floor to get residual grime and build up cleaned up, especially in hard-to-reach areas like under the stove.
Bathroom Tips
It goes without saying, but maintaining a clean bathroom is one of the keys to a healthy home. Germs abound in bathrooms, so taking the extra time to deep clean a couple of times a year is key.
Declutter – Empty out the drawers and cabinets to see if there are any empty bottles or expired medications you can get rid of. Clean out the inside with a soft cloth, then organize everything for easy access.
Wash Everything – You should put the shower curtain and bathmats through the washing machine several times a year on the sanitizing cycle. If you have unused linens, you may want to wash them this spring as well. It will help prevent yellowing and keep them fresh, dust free, and ready to use.
Scour the Shower – No one likes cleaning the shower. By springtime, it's probably long overdue. Use an extra-strength bathroom cleaner and a lot of elbow grease to scrub every corner of the shower, paying special attention to the grout and walls of the shower. Additionally, give the sink, toilet, and floors a good scrub too.
Bedroom Tips
A clean bedroom can actually help you relax at night and promote better quality sleep, too.
Empty the Closets – Closets can get dirty and disorganized over the course of a year. Take all your clothes/shoes out and decide if there is anything you want to get rid of. As Marie Kondo would say, "does it spark joy?" Then clean the inside of the closet including shelves and the floor, along with washing any of your clothes that haven't been worn in a while and seem musty. Finally, reorganize your closet based on your current wardrobe favorites.
Sanitize the Bed – Take this opportunity to wash ALL your bedding, including the pillows themselves if they are machine-washable. While your bed is stripped down, move it to clean underneath, and wipe down all the sleeping surfaces with an anti-bacterial spray. Before you make the bed again, vacuum and rotate your mattress to take advantage of the firm spots.
Dust Everything – A surprising amount of dust collects in the bedroom. Wipe down every surface in the room, working from top to bottom and left to right will help you keep the mess contained. Don't forget sneaky areas like ceiling fans and air vents.
Living Room Tips
One of the most frequently used rooms in the house can also be one of the ones most in need of a deep clean.
Move the Furniture – Do this with couches and chairs along with end tables and anything else with a footprint. Physically moving things makes it a lot easier to properly clean underneath them. Plus, it gives you a chance to clean all sides of the furniture as well.
Wash the Curtains – Curtains and drapes in high-traffic areas can pick up a lot of dust. Take them down and throw them in the washing machine. Or, if you have blinds, dust and clean them thoroughly.
Organize Everything – In most families, the living room is the hub of activity and as such, easily fills up with clutter. Use the opportunity to get rid of things you don't use regularly and put everything back in a way that maximizes convenience and comfort.
Outdoor Tips
In many places, Spring also marks the start of outdoor entertaining as the weather turns milder and everything comes into bloom.
Unpack the Garage – This is a big job, but it's important to clean, declutter, and organize your garage. The garage is often a catch-all space, especially if you don't use it for parking your vehicle. While you're at it, decide if this spring might be the perfect time to have a garage sale.
Pressure Wash – Either buy or rent a pressure washer to clean your deck, walkways, and outdoor furniture. Your home exterior might also need washing, just be sure the pressure washer will not strip paint or damage wood/siding.
Clean Window Screens – Remove and clean your window screens, so the spring breeze doesn't bring dirt and allergens into your home. Clean the outside of the windows as well to help your interior spaces feel brighter.
Outdoor Tips
Spring cleaning is the perfect time to take stock of your home. Take note of things that seem to be weathered and worn out. Consider whether the different spaces in your home look, feel, and function the way you actually want them to. Do you really want to go another year with a cramped bathroom or an outdated kitchen? Lars Remodel & Design is your partner for every home remodel that goes beyond your basic Spring cleaning. Rely on our design insights and construction expertise to make your project as seamless as possible. When you're ready to have a no-obligation conversation, contact our team.