Explore the Benefits of Different Kitchen Layouts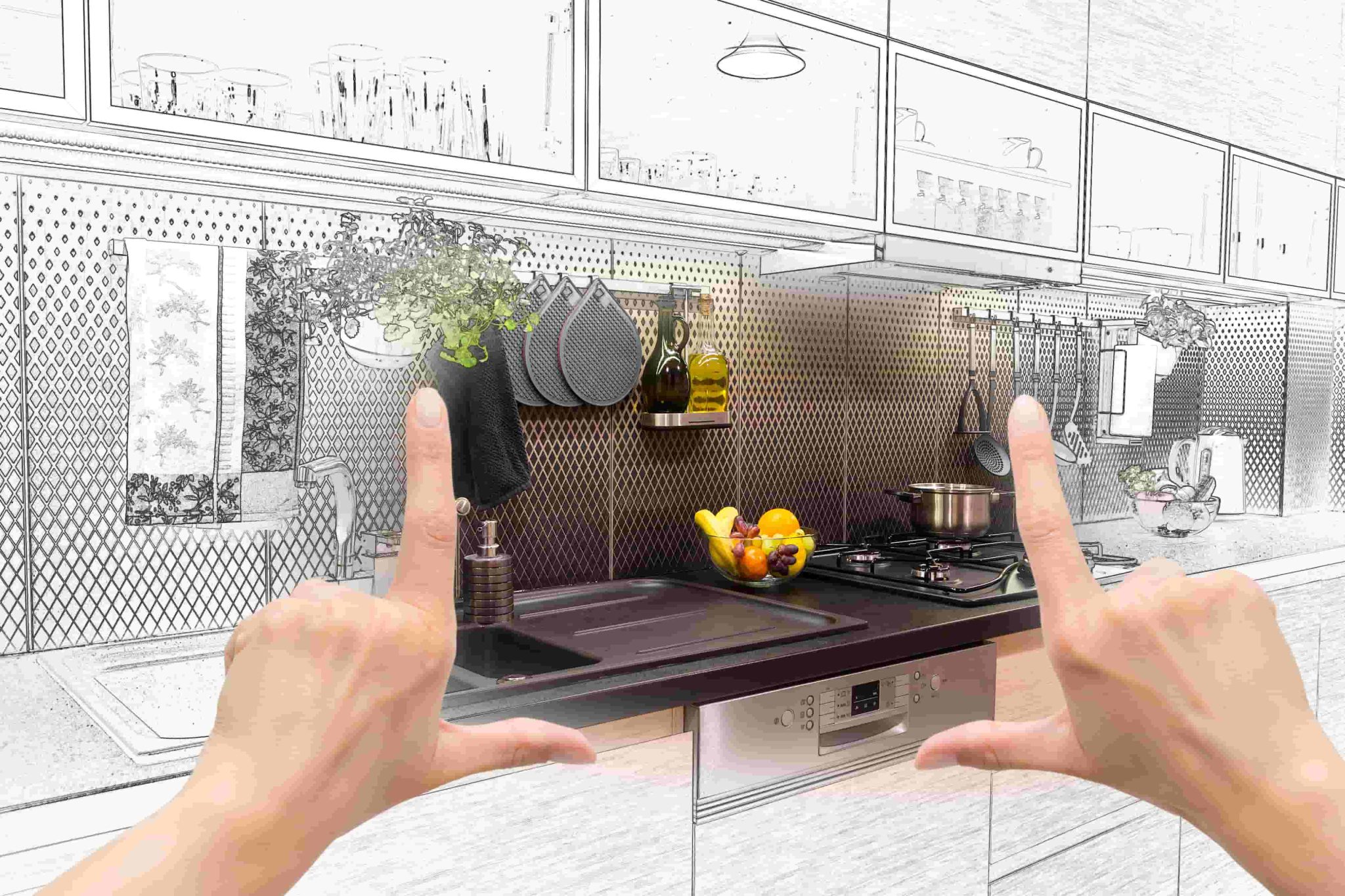 The shape of your kitchen does not only contribute to its appearance, but it affects its functionality as well. So, if you're considering a makeover, it's best to contact the leading San Diego kitchen remodeling professionals who possess vast experience and know-how to make the best use of any available space.
Your trusted remodeling crew will present you with different layout solutions, cabinet options, and based on your needs and preferences, choose those that will maximize your kitchen space and live up to your expectations. Let's explore what your options are:
What are the 5 kitchen layouts?
The different organization of your kitchen appliances and countertops can form any of the following 5 fundamental kitchen layouts:
1. L-shaped kitchen
This is one of the most common kitchen arrangements. It is formed by placing work stations, appliances, and kitchen counters alongside two adjacent walls creating a triangle-shaped layout.
L-shaped kitchens are particularly popular because they are very practical and can be easily adapted to fit smaller rooms. On top of that, due to their open setup, they are great for anyone who wants to be able to entertain their guests while cooking for them. Finally, if your kitchen is not too tiny, you can always customize this design further by adding an elegant central island.
2. U-shaped kitchen
Also known as a horseshoe kitchen layout, U-shaped kitchens are another common choice of San Diego homeowners. By adding kitchen countertops to the third wall, you can get a larger work area and more storage space.
If your kitchen is large enough, this layout will make it easy for two cooks to work at the same time. You and your partner will finally be able to prepare meals together without getting in each other's way.
3. G-shaped kitchen
In addition to the three walls occupied in U-shaped kitchens, the G-shaped layout occupies a part of the fourth wall as well. Most often, there is a peninsula used as an additional work station or as a breakfast bar with high seating.
While this layout looks great and provides a variety of storage options, it may not be the perfect choice for a smaller kitchen because it can make it look too cramped. In such cases, a more open plan should do the trick.
4. One-wall kitchen
This is a basic kitchen layout where all the appliances and countertops are lined up against a single wall. In general, these kitchens are more affordable and easy to design, especially since you don't have to deal with complex corner solutions.
However, if you want to enhance the functionality of this layout and get an additional work station, think about introducing a large island on the opposite side of the wall. You can also add a few bar stools here and turn your kitchen into a fun place for entertaining your dear guests.
In case you're not sure how to adjust your one-wall kitchen to meet your needs, don't hesitate to contact the experts. Kitchen remodeling is never easy, and it requires a great amount of expertise to be completed properly, so it is always safer to leave it to the professionals. They can also help you increase the sustainability of your home by selecting energy-efficient appliances and green materials.
5. Galley kitchen
Galley kitchens are characterized by a simple, compact arrangement made of two single-wall kitchen layouts placed across from one another. They are a common choice in smaller homes and are spacious enough to accommodate one cook at a time. In these kitchens, it's important to come up with creative storage solutions that will maximize the space without making it look overcrowded.
Looking for a reliable kitchen remodeling company in San Diego and the area?
Lars Remodeling & Design is your best choice. Our amazing team of trained and qualified experts stands behind numerous room and second-story additions, delightful interior design projects, and is ready to go above and beyond to help you get your dream kitchen.
Our dependable services are available across the entire San Diego area, so whether you live in Downtown San Diego or in any of its suburbs, you can count on our expertise. We will help you pick the most adequate layout option, choose trendy backsplash design, and provide you with a kitchen space that is both functional and aesthetically pleasing.