Your Guide to Different Types of Kitchen Islands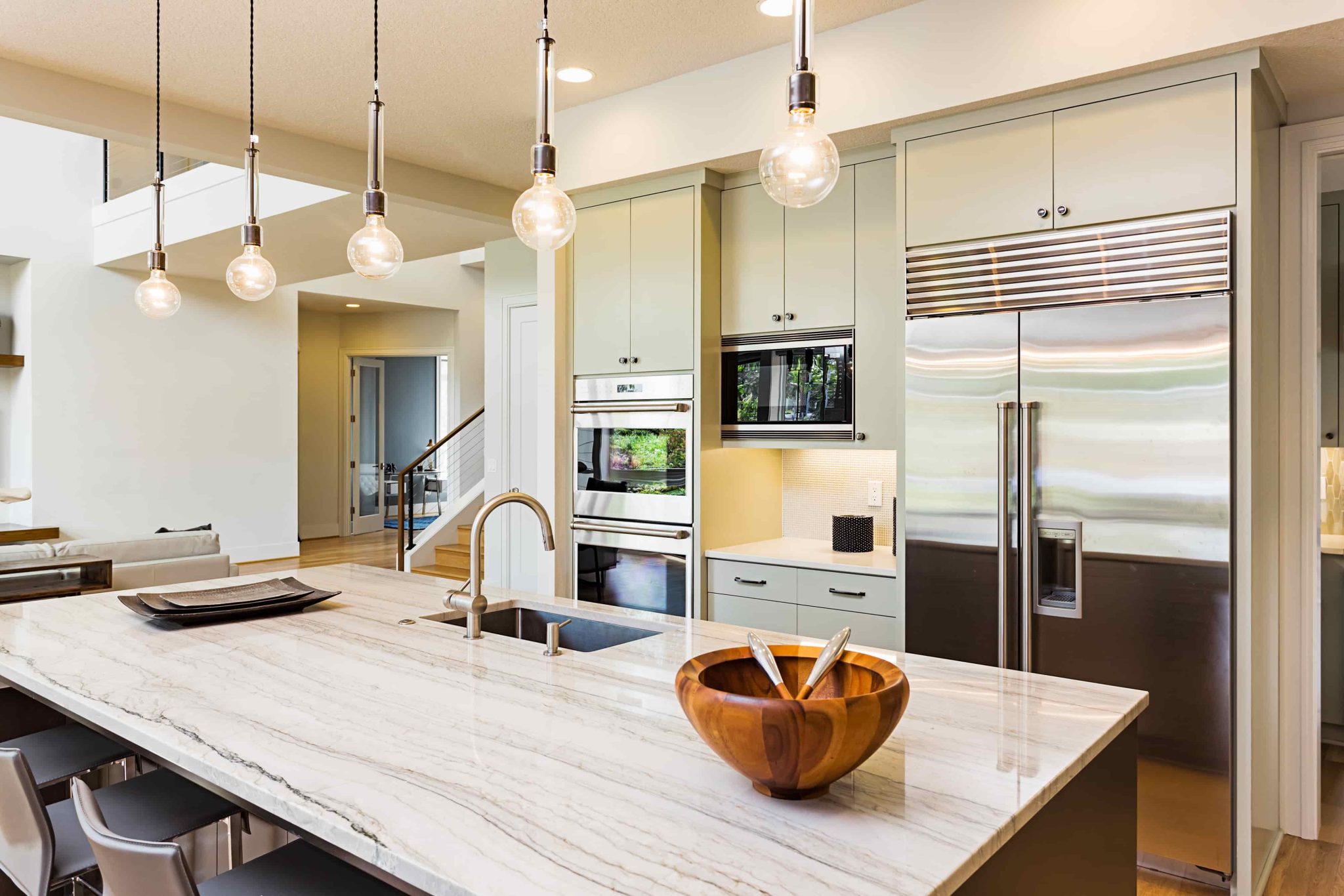 To get a fully functional and personalized kitchen space, you should pay attention to all these different aspects of its design, from the type of layout and the style of cabinets and kitchen island to lighting and storage. Making so many decisions by yourself can be quite overwhelming, so don't hesitate to rely on your trustworthy local interior designer in San Diego for help.
Backed by years of experience in the remodeling business, these professionals can help you with all kinds of home renovation projects. Are you thinking about upgrading your home office or adding a new master bathroom? No problem! Reap all the benefits of professional interior design services and get your dream home in no time.
As an essential element of every kitchen design, a kitchen island must be selected with care and precision. So, before you rush to your favorite kitchen showroom, let's discuss your options first.
What are the different types of kitchen islands?
If you're looking for a new chic island for your revamped kitchen space, here are a few top choices for you to explore:
Kitchen island cart
Many believe that only because their kitchen is small, they will never be able to enjoy all the amazing perks that a kitchen island brings along. However, while you might not have enough space to fit a regular built-in island, a kitchen island cart is undoubtedly worth considering. It is a small island on wheels. Not only will it provide you with extra storage space, but you'll be able to move it around, making sure that it never gets in your way.
Built-in galley island
This type of island is rather popular among homeowners because they can fit into all kinds of kitchen layouts and yield great storage space. Built-in galley kitchen islands are usually made of the same material as the rest of the kitchen cabinets, contributing to a well-balanced look and the uninterrupted flow in the design. What's more, they come in a variety of sizes, so you can always customize them to cater to your needs perfectly.
L-shaped island
If you have a spacious kitchen and need some extra seating room, an L-shaped island will hit the spot for you. It will provide you with generous storage space and serve as a cozy bar-style kitchen breakfast nook.
U-shape island
Even bigger than an L-shaped island, a U-shaped island is ideal for large kitchens with more than one cook. So, if you enjoy preparing meals together with your partner or kids, this type of island will allow all of you to have enough personal space and not to get in each other's way all the time.
Circular island
With their slightly unconventional design, circular islands are perfect for anyone who wants to add a personal touch to their kitchen interior and an exciting dynamic to this space. From extra storage and prep space to additional room for seating, these islands offer it all!
Looking for an experienced interior designer in San Diego, CA?
Contact Lars Remodeling & Design! We've been in the remodeling business for many years and have always strived to provide our clients with consistent-quality service and maximum results. Whether you live in the San Diego city center or any of the surrounding neighborhoods, you may count on us.
Our team is committed to delivering comprehensive remodeling services that leave no room for error. We will help you with every aspect of your kitchen remodel and be at your disposal for any questions you might have or further information you may need. Reach out to us and schedule your consultation at your convenience!