A Guide to Kitchen Sinks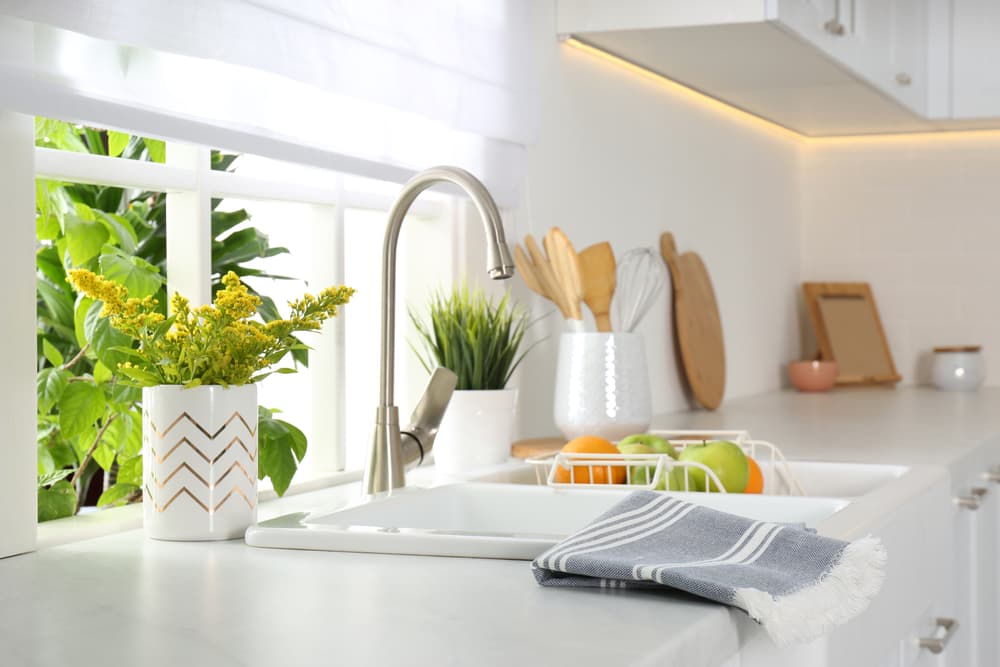 Embarking on a kitchen renovation is usually daunting, as there are many details to carefully consider. The sink is one of the most used parts of the kitchen, which makes it an extremely important factor in a kitchen remodel. Your choice of sink will impact the final look and functionality of the kitchen in a major way. On top of this, the number of available options is certain to make your head spin.
If you're stuck trying to figure out how to select the best kitchen sink, read our guide to help you navigate the multitude of options on the market. When you're redesigning your home, it's always a good idea to reach out to the experts in custom home remodels and research the best sink options in San Diego.
What types of kitchen sinks are there?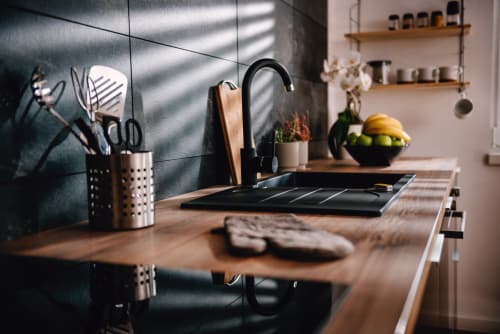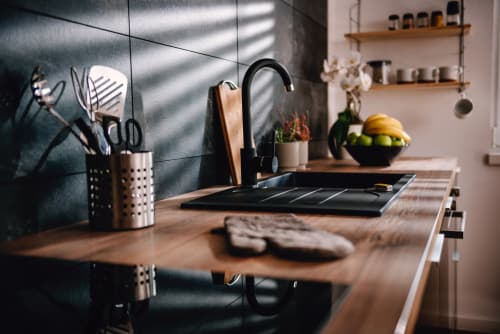 The wide range of sink types which you can choose from can be overwhelming. Here are the most common things you should have in mind when picking yours out:
Material: Sinks come in a variety of materials, such as granite, porcelain, copper, enamel, stainless steel and many more. Ask your contractors about each material's durability and propensity for getting dirty.
Size: Before you take your pick, think about the size of the cupboard and whether the sink will fit it. Also, take the size of your whole kitchen into account. If you cook a lot, a bigger sink would probably be a better choice.
Color: It should compliment the other colors that dominate the kitchen. Pick either a contracting color if you wish the sink to stand out or one similar to the countertops to make it blend in.
Undermount vs. drop-in: Drop-in sinks have a lip that is visible on the countertop, while undermount sinks are attached under the countertop. Drop-in sinks are cheaper and easier to install but undermounts provide you with more space.
Single vs. double bowl: The solution to this dilemma comes down to the size of your kitchen and your needs. A double-bowl sink will suit you if you love cooking and have a spacious kitchen. Otherwise, buy a single sink, preferably a wider one.
After you've picked the sink that suits your needs, learn how to decide on the best kitchen lighting too, and finalize your remodeling project. Regardless of which kind you've opted for, make sure that you hire reliable professionals to set up adequate plumbing.
What kind of kitchen sinks are in style?
There are several trends when it comes to sink styles these days, including:
Larger single-bowl sinks with a variety of accessories, like drying racks and cutting boards
Drop-in sinks are still the most popular, with undermounts slowly taking over
Apron sinks, which fit the farmhouse style perfectly
Sinks integrated into the countertop, often in marble or quartz
Food prep sinks, which are used in addition to the main kitchen sink in bigger kitchens
What is the most durable kitchen sink?
Stainless steel is a timeless classic in sink design and it is still the most durable material sinks are made of. It is resistant to staining and corrosion, as well as inhospitable to bacteria. It is a simple, sturdy solution to your sink dilemmas. It can be purchased in a range of modern styles.
However, the disadvantages of this material are its lack of color and finish options, so it is not for those who want a unique sink look.
What company provides expert custom home remodels across San Diego?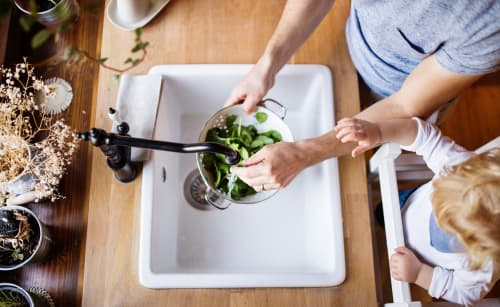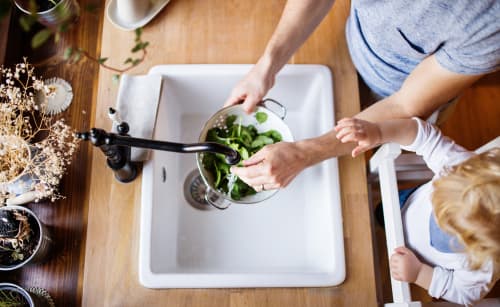 Have you been dreaming about your ideal kitchen for too long? When you need a dependable team to put your ideas in motion, contact Lars Remodeling & Design. Apart from executing your remodeling plans, our experts will be able to tell you how you can design the closet of your dreams or how to choose bathroom accessories.
During our 30+ years of experience, we've made more than 3000 families happy by transforming their homes. If you're located in Logan Heights or any other San Diego neighborhood, we'll be at your beck and call for any renovation questions. Take a good look at your kitchen before because the after will be absolutely unrecognizable!