Home
Come Home To Spectacular
San Diego Remodeling.
Lars Takes You From Architectural Drawings
To The Color Of Your Pillow Cases.
Started in 1991, Lars Remodeling & Design is celebrating 30 years of home remodeling in San Diego. Lars is an award-winning home remodeling company that specializes in home renovation projects of all sizes. From a single room update, to a whole house remodel, Lars Remodel & Design can help with all of your San Diego remodeling needs. Founder Jason R. Larson, a second-generation home remodeler, built Lars Remodeling & Design on strong family values. Thirty years later and now one of the largest San Diego remodeling companies, the Lars team is still dedicated to maintaining those same values. Lars Remodeling & Design is proud to have received national recognition as one of the best remodeling companies in the US and looks forward to even more years of providing the San Diego community with exceptional home renovation services.
Introducing our new Showroom and
Appliance Design Center...
The Finest showroom Dedicated
To High-end Appliances.
Lars Is The Only Direct Seller Of High-end Appliances
Where You Can Experience Them Before Buying.
No home remodel and renovation is complete without upgraded appliances. Lars Remodeling & Design has the most stylish, innovative, and efficient options on the market available in our high-end San Diego showroom. Tour our carefully curated inventory to find appliances that complement your décor and match your specifications. With so many makes and models on hand, you only have to make one stop to find your new appliances. In addition to a great selection, we have in-house appliance experts who make exploring your options easy. They know the details of every model. Plus, since they are part of the Lars Remodeling & Design team, they also know the details of your San Diego home renovation project. By working with the same remodeling contractor in San Diego from beginning to end, there is no doubt your new appliances will fit, look, and perform perfectly. Rely on us to ensure your project is complete.
Speak to our talented San Diego designers,
see samples, get ideas and learn what it takes
to renovate your home successfully.
Home Remodels And Renovations
Project
Spotlight
Jenna's Dream
Hampton's Style
Full Remodel
Wolf & Sub-Zero Appliances
Creativity. Craftsmanship. Communication.
This light and bright family home has layers of gorgeous finishes and functional open living areas - but it did not start off this way. Dark cabinets, segmented rooms, and almost no access to their outdoor living area were some of the obstacles these homeowners faced. We utilized the existing square footage to create the desired great room living and kitchen area. The homeowner has a fantastic pool in the backyard and we connected this space to the interior with a large bi-fold door system and a BBQ area complete with TV's, twinkle lights, and a shaded bar for outdoor dining. Soapstone and marble were selected for the kitchen countertop to create a timeless black and white color pallet, appliances and fixtures were selected with to be stars of the kitchen, and the family room walls were clad in shiplap with a linear fireplace for the perfect touch of coastal modern.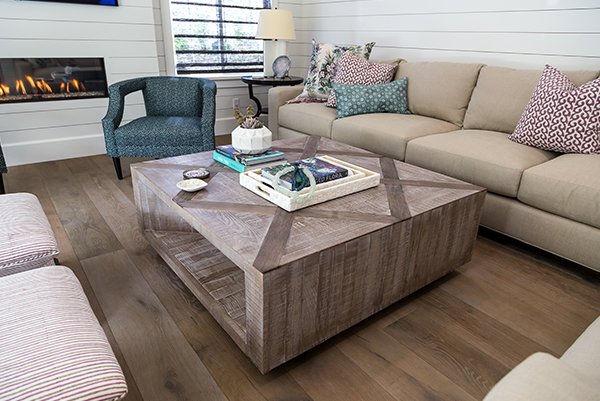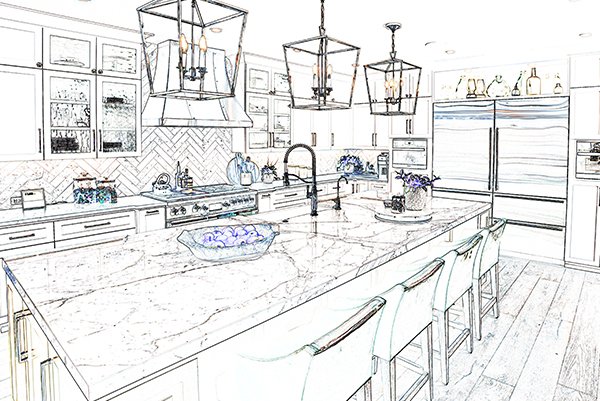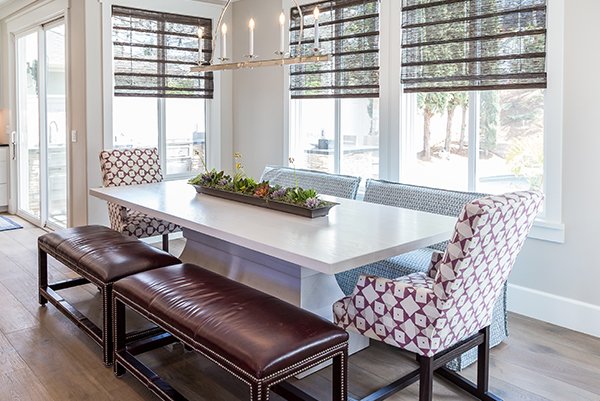 Where To Start Remodeling A Home? Start With Inspiration!
Any home remodeling project will be easier if you have the end result pictured in your mind. You don't have to be an experienced designer to do this. Start by making a picture board of your favorite interior designs. You can find those in popular home magazines as well as websites such as Pinterest. Our designers can then help you translate your inspiration into reality.
If you still don't know where to start, you can browse our gallery of past projects or our remodeling blog for inspiration. We have a wide range of completed bathroom remodel, kitchen remodel and room addition projects you can browse through and find the style you think would fit your home the most.
We guarantee you'll find a lot of images you can save so our San Diego remodeling pros can deliver a custom remodeling plan that is guaranteed to take your breath away.
Modern Remodeling And Design Done Right
Lars Remodeling & Design has been transforming San Diego residents' houses into dream homes for nearly three decades. If you have been dreaming of turning your bland kitchen into a modern cooking oasis seen on popular TV shows or turning your bathroom into a private little spa, we can help you combine the best elements to achieve this. If you are looking for innovative designs, top San Diego home remodeling experts will design and remodel your bathroom and kitchen to be both aesthetically pleasing and highly functional.
Who To Hire For Home Renovation
Apart from bathroom and kitchen renovation, we offer complete home remodeling San Diego residents have openly praised online, as seen on our testimonials page. Our home remodeling process involves two or more rooms and can help you save a lot of time, money and effort on this complex, comprehensive project.
If you have several rooms in mind for a remodeling project, we can help you completely change your home and make it a perfect fit for you and your family. Do you need more space for a new family member, more bathrooms or bedrooms or just want to have a home that's aesthetically more pleasing and will impress your guests? If so, we invite you to schedule a remodeling and design consultation with our design experts. Read on to learn more about some of the home remodeling services we specialize in.
Interior Design
The interior is the heart of every home, and as such deserves special attention and a keen eye on details. Our interior design remodeling experts can help you realize the full potential of your home, make it appear larger, more luxurious or warm and cozy, depending on your personal preferences.
An expert residential designer will help you achieve the look that will invoke the mood you want your home to reflect, whether it's streamlined and modern or warn and traditional.
Anyone who enters your home will be able to feel exactly what you feel as soon as they are welcomed by your newly redesigned home. A home remodel will no doubt improve your quality of life and help you feel more at home in your own home.
Outdoor Living Remodeling
If the interior is the heart of your home, the exterior is the beautiful demeanor everyone sees (and judges) first. If you feel your home is bland and uninviting, even a simple window replacement or a paint job can make your home appear completely different.
Just look at some exterior remodeling before and after examples on our website, and you'll see how drastically even a small touch-up can transform your home. However, in the end, you should consider remodeling your outdoor living space because you want it to be a place you enjoy.
Whether it's a new patio, an outdoor kitchen or a pool addition – an exterior remodel will create a space everyone will want to spend time in.
Room Additions
At some point, your home might become too small for your family. Whether you and your loved one are expecting or having your elderly parents move in, being too crammed in your home is not an ideal scenario for anyone. Fortunately, our experts can offer some great room addition ideas that can solve all your housing problems.
With a family growing, some of the most popular room additions involve bedroom additions and especially living room and bathroom additions, as these are the areas of the home that see the most traffic or are essential for an uninterrupted quality of life.
Kitchen Remodeling
If you want your kitchen to become a modern culinary sanctuary for you and your family to enjoy, San Diego's top kitchen and bath remodeling contractors can help you completely turn this area around. Similarly, if you are more into traditional home kitchens and want it to have a warm feeling you remember from your old family home, we can help you achieve the same look without sacrificing its functionality.
Our expert designers will work with you to create the ideal kitchen you've always dreamed of and one that fits both your tastes and needs. A new kitchen is also a chance to add more functional space, improve traffic and maximize your efficiency while preparing your family's favorite meals. Anyone you invite to the family lunch will appreciate it.
Bathroom Remodeling
Most homeowners see their bathroom merely as far as its originally intended purpose. However, our experts can help you transform your bathroom into a private spa you will spend all your free time in. With modern bathroom features such as walk-in bathtubs, hot tubs and water massagers, your bathroom can become an oasis where you can rest after a hard day's work.
If you want to create a personal haven or just freshen up the look of your bathroom, browse through our bathroom remodel pictures and find the look and feel that works for you best. Our experts will take it from there and help you get that dream bathroom in no time.
High-Rise Remodeling
If you are looking to remodel a high-rise apartment but couldn't find a San Diego home remodeling company capable of handling such a project. Whether you are only looking to remodel certain areas like the kitchen or the bathroom or completely transform the entire home, our experts have the skills and the experience required to handle such a demanding project from start to finish.
Trends, News & Tips
Perspectives In The Rental Market And San Diego Communities
Historical Districts in San Diego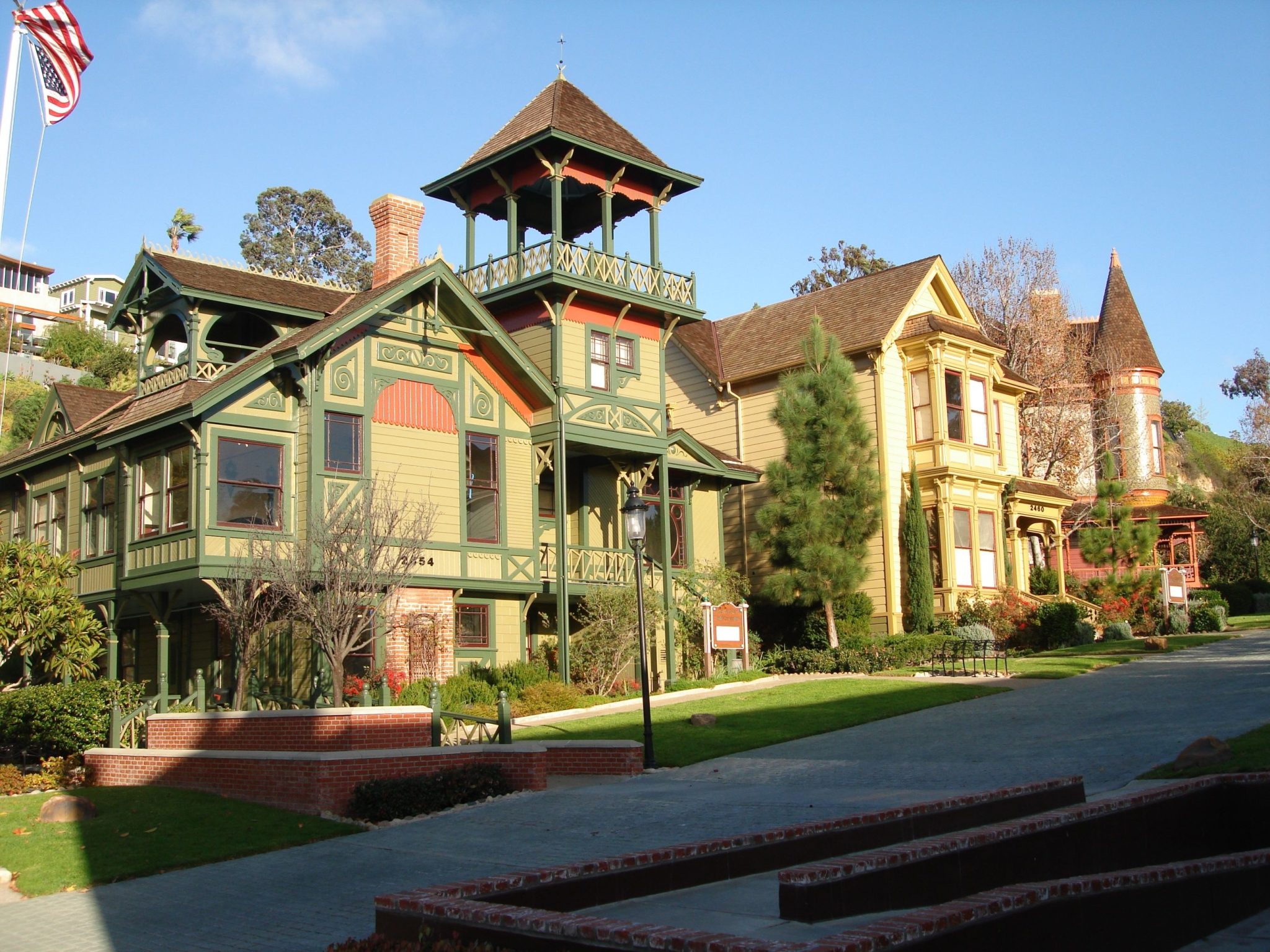 The city of San Diego was founded in 1769. In the 250 years that followed, the area has grown, evolved, and embraced almost every architectural style imaginable. Thankfully, much of that historic architecture still stands, giving the city its distinctive feel.
Historical preservation is a source of civic pride, but it creates complications for homeowners …