4 Phases of a Successful Remodel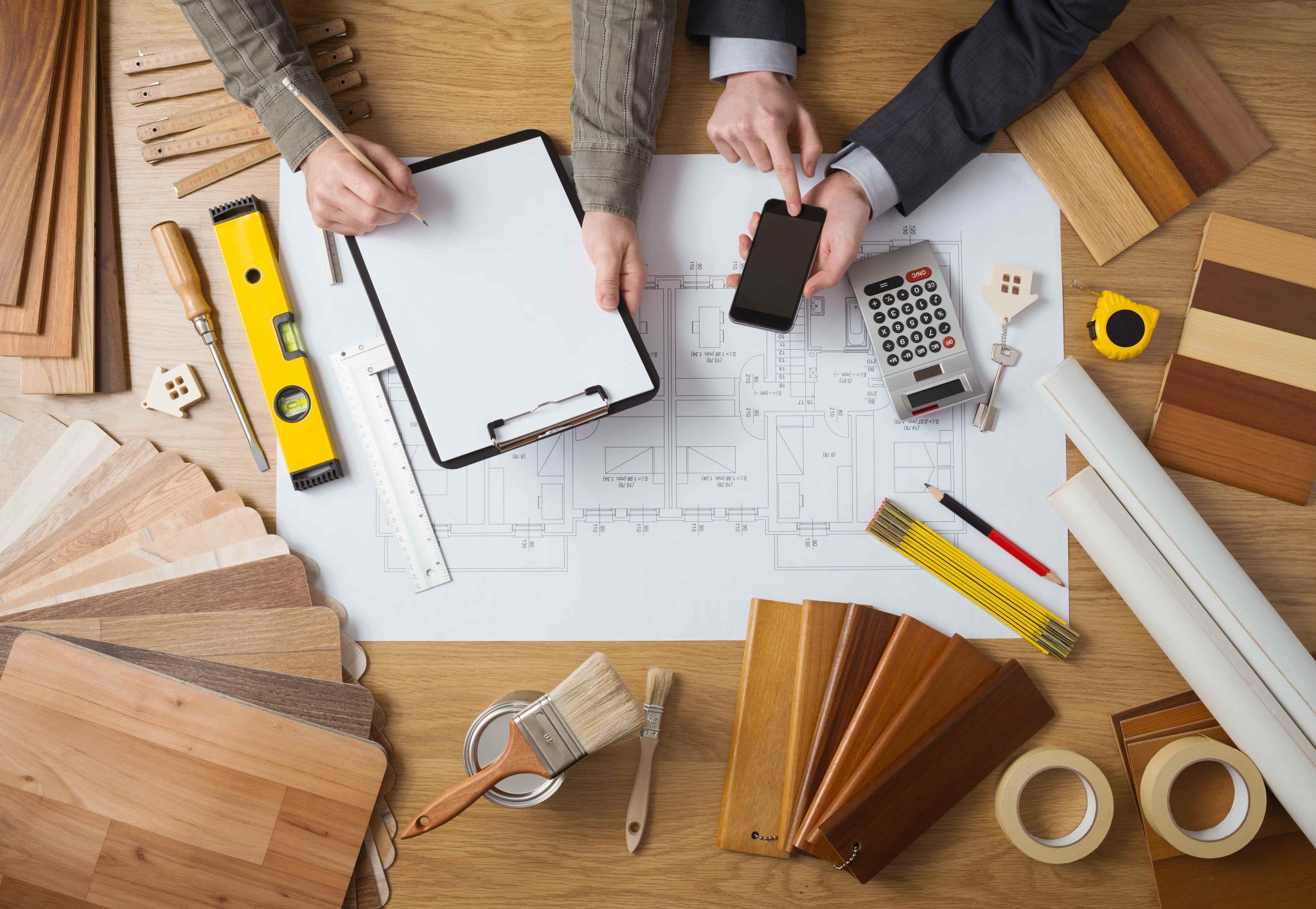 In order for a remodel to be a resounding success, besides taking care of the most important aspect of a remodel which is hiring dependable and knowledgeable whole-house remodel pros in San Diego, there are additional steps that can help ensure everything goes smoothly.
Sure, you should think about the remodeling ideas that will make your home sparkle, and you should definitely be familiar with all the ways you should protect yourself during a remodel. But, before all that, take a look at the following four steps that are vital to your home remodel turning out great.
What are the main remodeling phases?
Phase 1 – Demolition, repairs, and framing
The first phase begins after choosing a dependable remodeling company in San Diego. Once the company finalizes the design, contracts have been signed, and permits issued, it's time to begin the remodel you're so eagerly awaiting. The first phase consist of two stages:
Demolition – Before the remodeling crew can start building, they first need to demolish all the areas you want gone, and remove the items you're aiming to replace.
Repairs – If there are any structural or health hazards present in your home that you were not aware of such as mold or asbestos, appropriate remediation and repairs are required – usually through a third party – before moving on with the remodel.
Framing – Once any outstanding issues from the demo are resolved, framing can begin. Whether you are moving interior walls, creating new entrances, or adding a second story addition, framing out the project is a milestone that helps give a visual idea of how your home will ultimately look.
Don't panic if you run into issues during this phase. Many homes, especially ones built within a certain time period, can be subject to these issues and fortunately, with the proper forsite and guidance from your remodeling team, they can be easily and effectively remedied. 
Phase 2 – Mechanicals
Once the initial phase is complete, your remodeling contractors will move onto the second phase, which your remodelers will probably refer to as the "mechanical rough-in". This phase has to do with the three vital parts of the "insides" of your home – electrical, plumbing, and HVAC.
Electrical – The contractors will take care of all the new outlets, fixtures, appliances, and switches. They will route and place new wiring, install a new electrical box, and upgrade electrical panels as necessary.
Plumbing – They will also make sure that all the plumbing appliances, fixtures, and other features are installed and supplied with water or gas, or both. This may require that they move some pipes or install new ones to accommodate for proper sizing and code compliance.
HVAC – Your remodeling contractors will make pathways for the new vents, install the vents, and replace your air conditioning unit if necessary. 
The second phase is the part of a remodel where you can see very little of what's actually going on. Most of the work is done behind the walls, so you cannot clearly see just how much work your contractors are doing. Be patient, engage with them about weekly progress, and understand that the "behind the scenes" work is essential, even though it's not exciting.
Phase 3 – The finishes
Remodeling contractors refer to this phase either as the finish out or the trim out phase. This is the phase of the remodel most people love – it's when you get to see your home finally taking shape. There are usually six stages when it's time to apply the finishing touches:
Sheetrock – The contractors will patch up all the holes that originated in the rough-in phase, put up new walls and ceilings, and apply some texture to them.
Trim carpentry – During the carpentry stage your contractors will install various kinds of trim – baseboards, window and door casing, or crown molding. Some and all trim is optional, but it works wonders in bringing the space together.
Cabinetry – The remodelers will take care of installing all the cabinetry in your home, including bathroom cabinets, built-ins, etc. 
Plumbing and electrical trim – Phase 3 is also the time to finish off the electrical and plumbing work the basis of which was set up during the previous phase. 
HVAC trim – Although the majority of the HVAC work is done during phase 2, the contractors still need to install thermostats and vent covers.
Miscellaneous – Finally, your remodeling crew will also take care of the flooring, tiling, as well as the priming and painting of the walls and ceilings. 
Phase 3 is when the magic begins to happen and when homeowners can finally exhale and envision what life will be like in their new space.
Phase 4 – The end
Finally, it's time for you to move back into your home and resume your life where you paused it. The only difference is that you'll be waking up every morning in your freshly remodeled home. However, it's still not 100% done. There are still three final things that need to happen:
Cleaning – It's time for the professional cleaners to perform a thorough cleaning of your new home. It's amazing how dust and debris can infiltrate even the tiniest corners of your home during a remodel.
Walk-through/Punch list – The remodelers will take you on a walk-through of your new home, making sure you're completely satisfied with the end result. Small touch-ups or adjustments may be identified and added to the final punch list of items to perfect before sign off.
Warranty – Once the above items have been addressed, the warranty period can begin and you can start enjoying your home.
Remodels can be tough, but they don't have to be all-consuming. It all depends on the remodeling company you choose to hire. Take your time when selecting the remodelers to partner with, and save yourself a lot of stress in the process. Choose wisely, and be happy. 
Who can quickly and efficiently perform a whole-house remodel in San Diego?
Remodeling your entire home is certainly a complicated process, one that is difficult to plan and organize. You want to partner with the most dependable whole-house remodeling company that will ensure the remodel transpires smoothly. Lars Remodeling & Design is such a company. 
We offer a variety of comprehensive remodeling and construction services, and you can certainly find what you need at Lars Remodeling & Design. Plus, we also possess the capability and the capacity to completely plan & design your remodel top-to-bottom, as well as perform quality room additions if that's something you feel your home is lacking. Contact us today and let us help you out.