A Guide to In-Wall Appliances
Appliances, like ovens, refrigerators, and microwaves, are more than just a necessity for getting your food to the table. Today's appliances are often designed with form in mind as much as function. One particular model that is particularly desirable are the in-wall appliances. Discover how these tools can become a stylish (yet still remarkably functional) addition to your kitchen, no matter what style of décor you favor.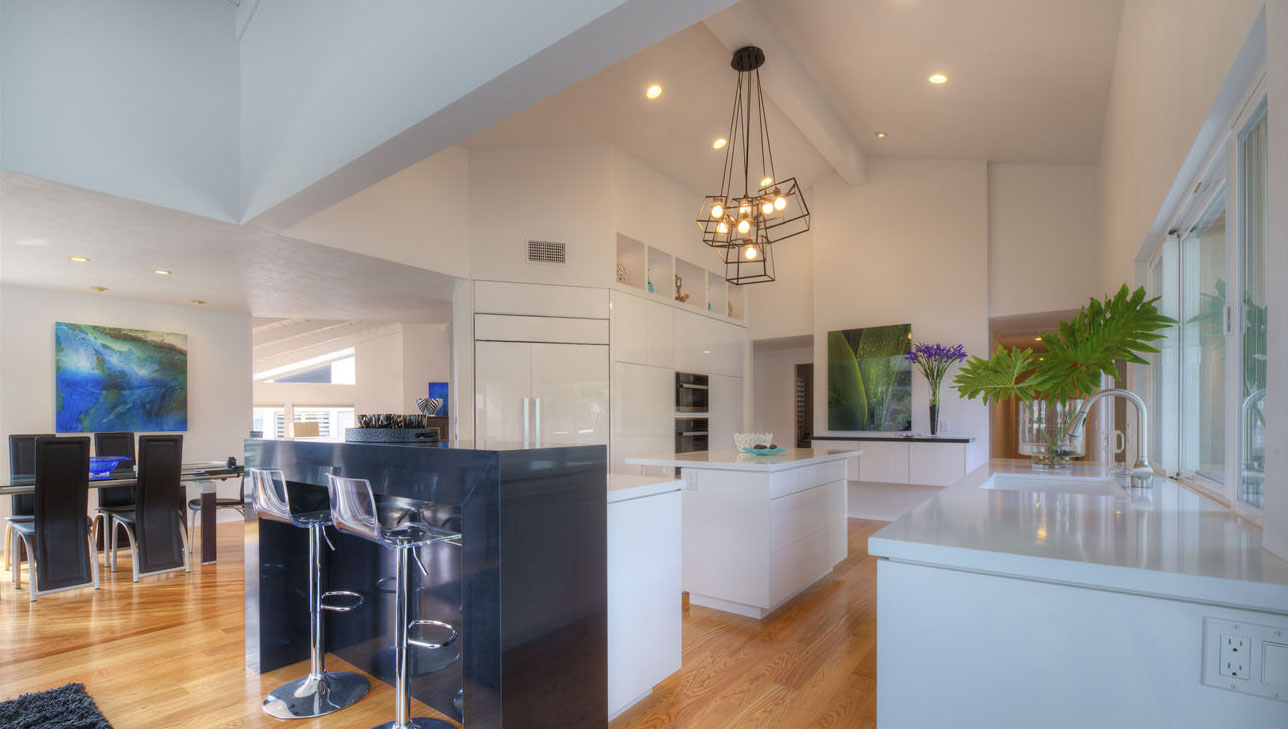 In-Wall Ovens
If you have ever watched a cooking program on TV, you probably admired the large, usually, double, ovens that the professional chef utilized. These ovens are not something only for professionals—these ovens are a great choice for at-home chefs too. An in-wall oven frees up walking room in your kitchen. Pair these ovens with one of today's many stovetop options and you can have a flexible cooking space that is designed with your needs in mind. An in-wall oven is a bit larger than your standard stand-alone stove, and if you need or want additional cooking space, a double oven is a great choice too.
In-Wall Refrigerators
The days of the fridge taking up the majority of your kitchen floor space is now gone. An in-wall refrigerator can offer plenty of space without compromising the look of your kitchen. Most of these styles are designed with cabinetry surrounding it, adding to the convenience factor. An in-wall refrigerator is exceptionally sleek, sophisticated and thoroughly modern. Instead of settling for the same old "ice chest" style model like your parents had, it's worth investigating the models available today—you may be impressed by good looks and the convenience factor.
In-Wall Microwaves and Other Small Appliances
The trend towards in-wall devices isn't only applicable to the large items like refrigerators and ovens. Setting the microwave in the wall can give you cleaner lines and a more modern appearance than you would otherwise get. Other small appliances like coffee pots, food processors and toasters are also available—some of which can be hidden behind cabinets or doors. By choosing this style of small appliance, you save counter space that you can use for cooking and decorating. There is no need for a cluttered kitchen when you take advantage of this trend!
Installation of any of these in-wall appliances can be a bigger challenge than the traditional models of the days past, especially if you are looking for a seamless fit with your countertops, cabinets and fixtures. Working with an expert is nearly a must. Contact the team at Lars Remodeling before you purchase your next appliance to make sure you get the right fit and to arrange for professional installation. We look forward to helping you attain the kitchen of your dreams!